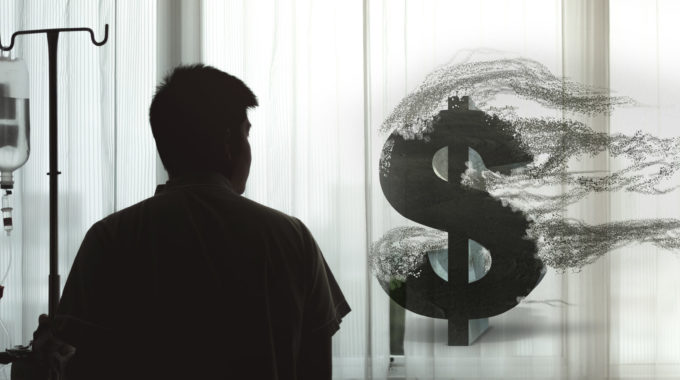 Profiteering: Putting Financial Goals ahead of Quality Care for the Terminally Ill – Part 1
1.
Profiteering: Putting Financial Goals ahead of Quality Care for the Terminally Ill – Part 1
IS IT TIME TO DISRUPT THE MEDICARE HOSPICE BENEFIT TO PRESERVE THE LEGACY OF HOSPICE?
---
---
Congress approved the Medicare Hospice Benefit in 1981 to create an alternative to conventional curative treatment by providing quality, patient-centered, family-centered care for the terminally ill. The creation of the benefit was based on an unspoken covenant that care providers would utilize those Medicare dollars wisely. The benefit was focused on maintaining the comfort and dignity of the patient, as originally envisioned by the founder of the modern hospice movement, Dame Cicely Saunders.
But what happens to the good faith implicit in the Medicare Hospice Benefit when end-of-life care becomes a vehicle for corporate profiteering rather than a mandate to provide exceptional care to vulnerable patients and families?
The term "profiteering" refers to the act of making an unfair profit by taking advantage of a situation and exploiting someone unjustly. This practice is cited as a cause of inflated costs across the entire U.S. healthcare system. When profiteering is the primary business model used by those entrusted with caring for the dying, using aggressive systems to implement practices to avoid cost and increase profits, it raises questions regarding intent and vulnerability of those being served.1 To be clear, the question addressed by this paper does not place blame specifically on the corporate business structure of hospices—whether for-profit or not-for-profit. It does deal with the underlying business strategies of certain hospice providers who put financial goals ahead of quality care for the terminally ill. This paper will explore profiteering practices utilized by certain hospices and the subsequent impact of those practices on the viability of the Medicare Hospice Benefit itself.