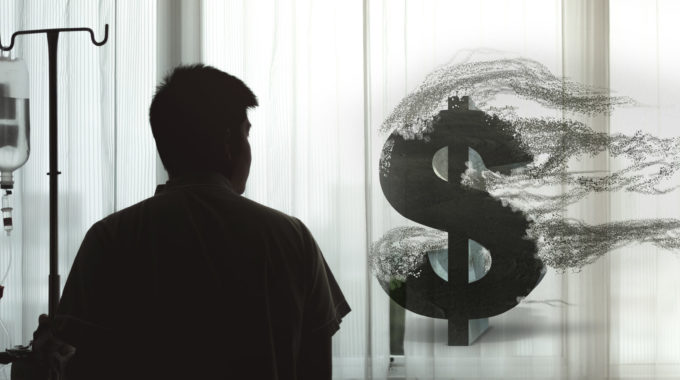 Profiteering: Putting Financial Goals ahead of Quality Care for the Terminally Ill – Part 3
3.
Profiteering: Putting Financial Goals ahead of Quality Care for the Terminally Ill – Part 3
THE THREAT TO THE HOSPICE COMMUNITY
---
The dying process is uncertain and unpredictable. In caring for dying patients, hospices may spend more than the per diem rate to meet the needs of some patients experiencing a spike in pain and other symptoms or who are actively dying. And hospices may spend less than the per diem rate in caring for more stable patients. Hospice providers committed to meeting the community's broad need for quality end-of-life care will overspend on some patients knowing that others will require less costly services. The Medicare Hospice Benefit, as it stands today, requires this balancing act to provide the highest level of patient care. This balance of care, however, is upset when profit-focused hospice companies compete for patients requiring less care and discharge those with more expensive care requirements.9
This places many not-for-profit hospice providers at risk due to a financial imbalance in the ratio between patients needing more care and patients requiring less care. Some may have to make difficult choices about the number of patients with expensive needs they can admit, the breadth of the service area they can cover and the scope of non-covered services like grief and bereavement they can offer. The risk is that the overall quality of care provided to patients begins to erode because of inequities in coverage choices and reimbursement. The risk is particularly exacerbated, as indicated in the OIG reports, when too many dollars flow into the pockets of the owners of for-profit hospice companies rather than toward the needs of dying patients.
If this trend continues, hospice will move farther from the original mission envisioned when the nation's first community-based hospice opened its doors in 1974. If the profit-focused business model prevails, we'll undoubtedly see the hospice sector become less relevant and more unstable due to a broken financial model, a financial model that does not align with the broad needs of the target population. In that broken future, large numbers of patients who are not truly eligible for hospice care could receive minimal care for long periods of time while dying patients with high needs will be discharged from care before their cost of care becomes a threat to profits. As a result, terminally ill patients will lose, the entire healthcare system will lose, but investors and shareholders of all types of profit-focused hospices most assuredly will win. The threat to the hospice mission is real and should concern all responsible hospice providers, both for-profit and not-for-profit.