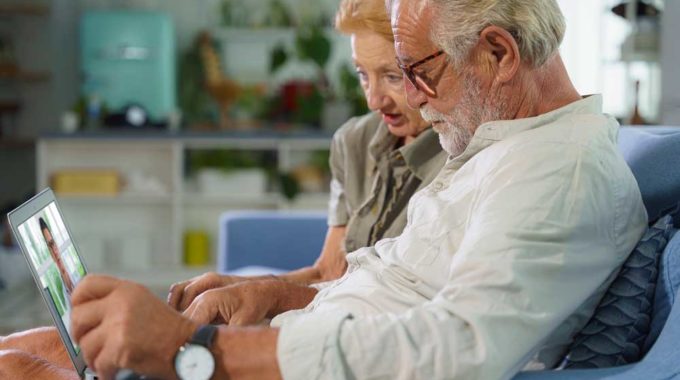 Telehealth and Hospice: COVID-19 Creates a Paradigm Shift – Part 1
1.
Telehealth and Hospice: COVID-19 Creates a Paradigm Shift – Part 1
But What Role Will Telehealth Play
in the Future of Hospice Care?
---
---
During the COVID-19 pandemic, telehealth has provided an invaluable connection with patients, their families and caregivers, say hospice leaders. While some larger U.S. hospices had been using telehealth for several years, most of the 5,500 hospices nationwide had not launched a remote-care program of any kind. COVID-19 changed the paradigm – practically overnight.
"At the beginning of the pandemic, with everyone facing such severe health risks – patients and staff alike – what else could hospices do?" said Theresa Forster, vice president for Hospice Policy and Programs for the National Association for Home Care and Hospice. "Fortunately, CMS (the Centers for Medicare and Medicaid Services) temporarily waived a number of restrictions in light of the national emergency, and even those hospices that had been hesitant about telehealth before, got up to speed within two weeks."
For the foreseeable future, COVID-19 will likely continue to influence hospices to adjust their care approach for everyone's protection. This makes it particularly important to review what has happened in the past six months and the implications for the future. In this white paper, hospice policy leaders and providers offer their perspectives on these key questions:
Lessons Learned: What are the most important learnings from this first wave of implementation?
The CMS Role: What has CMS done to make telehealth possible during this crisis, and what are the policy and reimbursement issues that must be considered going forward?
The Future: What role will telehealth play in hospice care in the post-COVID-19 world?