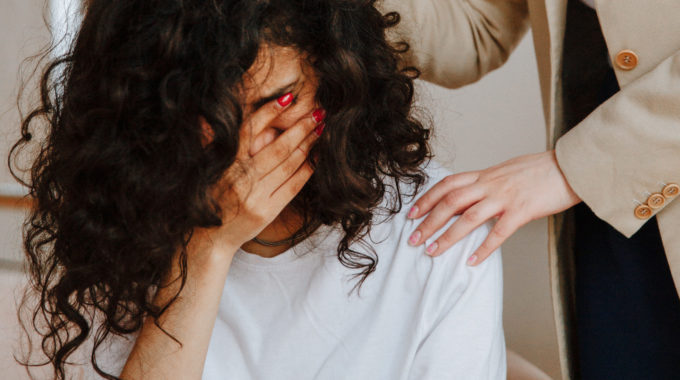 Everyone Knows What Grief Is, Now – Part 1
1.
Everyone Knows What Grief Is, Now – Part 1
Five Ways Hospice-Based Grief Experts Can Support Patients and Families in the COVID-19 Era
---
---
Complex Grief, Bereavement Support—COVID-19
Sheds Light on a New Era of Complex Grief and What
Hospices Can Do to Support Their Communities.
As COVID-19 has forced rapid and unprecedented changes in nearly every aspect of our daily lives, it has created one constant: "Everyone knows what grief is, now," says Patti Anewalt, Ph.D., LPC, FT, director of the Pathways Center for Grief & Loss in Mount Joy, Pennsylvania. "Grief is the emotion we feel when we lose something we care deeply about. In the age of COVID-19, all of us have lost someone or something important to us—a family member or a friend, a job, financial stability, and our sense of safety. Some of us have experienced all these losses in a very short period of time."
Unfortunately, this is just "the tip of the iceberg," explains Diane Snyder Cowan, director of Grief Services for Hospice of the Western Reserve in Cleveland, Ohio. "We are experiencing the perfect storm for a society-wide complex grief reaction. We have only just begun to see how these extensive—and extended—losses will affect all of us." said Snyder Cowan.
Lisa Balster, director of Patient & Family Support Services and director of Patient Care at Ohio's Hospice of Dayton, is particularly concerned about how the crisis will affect four distinct groups grieving children and teens; people who are isolated, particularly the elderly; those for whom grief leads to depression; and healthcare providers who are shouldering unprecedented burdens during this pandemic—in caring for patients, their own families, and themselves.
Balster believes that with their expertise in grief and bereavement, many hospices are well positioned to help families, communities, and healthcare providers navigate this uncharted territory. The original not-for-profit hospice movement, founded in England in the 1950s by Cicely Saunders, MD, was committed to patient- and family-centered care that included bereavement support. Grief and bereavement services offered for families is an integral part of the hospice experience as defined by the Medicare hospice benefit. However, not all hospices provide the same level of services as Dr. Saunders envisioned.
There are challenges. Hospice grief experts want to be supportive, says Snyder Cowan, but resources were limited even pre-COVID-19. The Centers for Medicare and Medicaid Services (CMS) requires hospices to provide bereavement services as a condition of participation in Medicare. But CMS does not reimburse for this care and does not clearly define what these services should include.1 Larger not-forprofit hospices are more likely to have comprehensive grief and bereavement programs, often reaching far beyond the patients and families they care for to serve the needs of the entire community regardless of whether the death occurred under hospice care. Smaller not-for-profit hospices, on the other hand, offer bereavement support, but often through professionals who may wear many hats, including social workers and spiritual care providers.2
This white paper was created to offer guidance to hospice professionals from a wide range of backgrounds who are being called upon during these difficult times to provide a unique level of grief and bereavement support to families, communities, and their own provider teams. The paper provides an overview of the kinds of grief we are experiencing as individuals and as a society.
Recommendations to help hospices provide grief and bereavement services during this crisis, including information and resources for:
Caring for children and teens,
Supporting the isolated elderly,
Recognizing when grief becomes depression,
Encouraging advance care planning,
Having difficult conversations,
Creating virtual memorials
Offering virtual support groups, and
Ensuring self-care.
This paper describes available resources and provides links at the end for more in-depth descriptions and guidance.