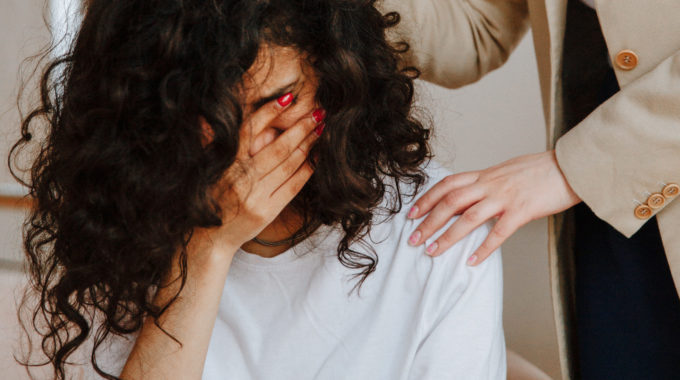 Everyone Knows What Grief Is, Now – Part 3
3.
Everyone Knows What Grief Is, Now – Part 3
Key Practices for Managing the Impact of Grief
---
Anewalt, Snyder Cowan, Balster, and other grief professionals offer a range of recommendations for helping families, communities, and healthcare providers effectively manage their grief and bereavement during this unprecedented crisis—from online funeral services and virtual support groups to journaling and art therapy to express emotions. In addition, the authors of the article, "Grief During the COVID-19 Pandemic," recommend comprehensive resources for three key grief mitigation practices: advance care planning, empathetic and effective communication with families after a COVID-19-related death, and professional self-care.8
Key Practice 1: Encourage Advance Care Planning
Advance care planning conversations ideally happen far ahead of illness. Organizations such as the National Institute on Aging have long offered guidelines for advanced care discussions9, and the Funeral Service Foundation provides resources for how to "Have the Talk of a Lifetime" to pre-plan a memorial service that best honors someone after death.10 The rapid decline of some patients with COVID-19 can make these goal discussions urgent if they have not been held before, particularly if the patient is older and/or has a chronic disease.11
Respecting Choices®, a not-for-profit organization dedicated to helping individuals identify their care goals, has developed a valuable discussion guide for clinicians that is specific to COVID-19.12 The overarching theme is: "What matters most to you matters to us." The guide offers step-by-step suggestions for inviting the discussion, exploring care goals, and summarizing the decisions. Respecting Choices also offers COVID-19-specific guides for family members who want to lead care-goal conversations prior to or immediately after a diagnosis.13
Key Practice 2: Conduct Effective Communication with Families Upon Death
The COVID-19 crisis has led to restrictions on families who want to be at the bedside of a dying relative, placing unprecedented pressures on clinicians who serve as family-patient liaisons during this difficult, emotional time. To guide clinicians through these post-death discussions, VitalTalk has created a comprehensive COVID-19 "playbook." VitalTalk is a communications-focused not-for-profit that provides research-based guidance to clinicians for effective, empathic, and honest conversations with patients and families. The organization created the playbook in rapid response to the
worldwide impact of COVID-19 and the need clinicians expressed for communications support.14
Key Practice 3: Adopt New Grief and Bereavement Tactics for the COVID-19 Era
After a patient dies, it is nearly impossible for family and friends to physically gather together during the pandemic. The risk of spreading the virus, social-distancing rules, and travel restrictions are major hurdles. Snyder Cowan, however, recommends that families not postpone funeral services, but instead plan a virtual gathering immediately to avoid delaying a vital component of their grief journey.
"Families can always hold another service in person when this crisis is over, but delaying grief increases the likelihood of a complex response," she explains.
She recommends that hospices guide families toward streaming a funeral service using Zoom, FaceTime, Skype, or other online tools. Funeral homes are rapidly becoming more familiar with this approach and can help facilitate a virtual memorial, says Snyder Cowan. Online resources in your area can be found by searching "virtual or streaming funeral services" and adding your location to the search terms.
Anewalt says that in her experience, all age groups are becoming comfortable with online services, especially given the urgency of the need. She also suggests that families create new rituals to replace old ones and, encourages them to use photos and mementos, for example, to create designated places in their homes to honor their loved one.
In the longer term, many hospices are offering virtual grief support groups. The Hospice Foundation of America has developed a comprehensive guide to creating and managing these kinds of virtual programs.15
Anewalt also recommends that grief professionals encourage individuals to find the coping method that works best for them.
"Mourning is what you do with your grief reaction, and everyone needs to feel safe to mourn in their own way," Anewalt explains. "In addition to support groups, I have recommended journaling, music, art, and mindfulness activities to help people express their emotions. And during this COVID crisis, many of these kinds of activities are supported online through social media, if family members are interested in group-based programs."
Snyder Cowan also has suggestions for family members and friends who want to help and are accustomed to being supportive in person.
"Even if you cannot visit someone in the traditional way, you can still send a thoughtful card, offer to pick up groceries or run errands, and even ask if you can visit from a safe distance," she says. "As a result of COVID, we have lost some of our traditions, like sitting Shiva (Jewish traditional act of mourning), but we can still find ways to help friends and families through the bereavement process."