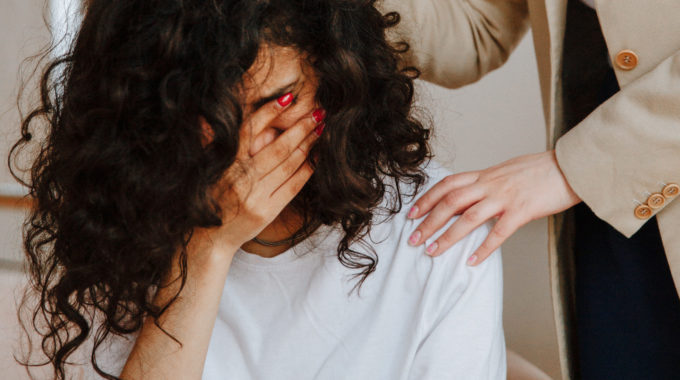 Everyone Knows What Grief Is, Now – Part 4
4.
Everyone Knows What Grief Is, Now – Part 4
Key Practices for Managing the Impact of Grief
---
Key Practice 4: Support Special Populations
Children, teens, people living alone—particularly the isolated elderly—and those for whom grief becomes depression are all specialized groups that may need additional support and attention as they cope with grief during the COVID-19 pandemic.
Children and Teens: "Grief work isn't classic therapy," says Balster. "People who are experiencing grief are just sad, tired, and worried. What we offer as counselors is that we show up. We are present. The time we set aside is just for that person, no one else. In today's world, though, how do we 'show up' when we can't be physically present?"
While online counseling sessions are an option in some cases, they are not ideal for children and teens experiencing grief, Balster says. "Small children are not going to get on the phone and just talk. We find that parallel play and working in tandem often help children and teens open up when we are together with them in the same room. It's much harder to engage younger people this way remotely."
She says that one of her art therapists is developing activities she can do with children online, and another counselor took an unusual approach to connect with children who had lost their father. It was the father's custom to take them to the opening day of an amusement park. The counselor found roller coster rides online, and together, she and the children virtually rode the rides during their session.
Balster and her team are suggesting to parents and guardians that they make sure to create a time for their children to talk with them and encourage them to share their feelings by writing or drawing, and then discuss what their work means. She also suggests offering ongoing reassurance and listening carefully when their children talk.
"Again, it's about being present—recognizing that time is the gift we can give right now," she says.
Those Who Are Isolated: To support those living alone, particularly the elderly, Balster emphasizes the importance of making a connection, whether the individual is grieving a loved one or the loss of family visits.
"Get that note in the mail, send a text, reach out on Facebook, or make a phone call. A simple message that says 'I'm thinking of you' makes a huge difference. And if the person has lost a loved one, share the story you might have shared if a memorial had been held. When we are grieving someone, we need to know that the person mattered. When we are grieving our assumptive world, we need to know that we matter."
Those Who Become Depressed: Finally, it is important to watch for signs that grief may be turning into depression, particularly as people cope with multiple losses during COVID-19, both through the death of a loved one or through the loss of a job, sense of stability, or physical connections with family and friends. This may be triggered by the death of a loved one, through the loss of a job, losing the sense of stability, or the disruption of physical connections with family and friends.
In an article on grief and depression, Anewalt is quoted, "In grief, you may have a bad day or a bad moment, but it eventually passes. Clinical depression, on the other hand, is not intermittent. It is persistent, ongoing, never changing … While deep sadness is usually more focused on feelings surrounding the loss, clinical depression often has a negative self-focus which can become distorted with feelings of worthlessness and guilt."16

As always, grief counselors should be watching for the signs that someone may be moving from grief to depression, Balster says. They are then ethically bound either to refer the individual to a mental health professional if there is an existing connection or to provide a list of resources. The counselor also can seek client consent to share information with a mental health clinician to allow collaboration and ensure the best possible care.
Key Practice 5: Ensure Your Own Well-Being—Provider Self-Care
Healthcare providers traditionally are trained to put aside their own feelings and emotions and to put patients first. During this crisis, however, with limited time and resources and the pressures of caring for larger numbers of critically ill and dying patients, providers put self-care even lower on the priority list, says Snyder Cowan.
"COVID has put a heavy weight on the shoulders of providers," says Anewalt. "Hospice providers are the link between the patient and family at the time of death, which is a very meaningful role. But it is also a highly stressful one, especially during a prolonged crisis like this pandemic. We do not know when this will end."
According to the authors of "Grief During the COVID-19 Pandemic," providers must take time to recognize their own emotions and process them for their own physical and mental well-being. "Self-care is of utmost importance to minimize the potential for long-term outcome effects so that providers are able to continue caring for patients during this unprecedented strain on the health care system."17
Snyder Cowan says she has heard more people than ever say they are deeply tired, and she encourages providers to find a "moment of calm" every day. "We must protect ourselves," she reminds us. "Mindfulness activities, which can take just a few minutes, can rejuvenate us to continue to provide support to others." A link to Snyder Cowan's five-minute guided imagery page called "Mindfulness Moments" is provided at the end of this article.18
In addition, Anewalt recommends that hospice providers take a day off if at all possible, to help keep immune systems healthy. And leading or participating in daily huddles with colleagues can be a valuable "check-in time" for everyone involved in providing COVID-related care.