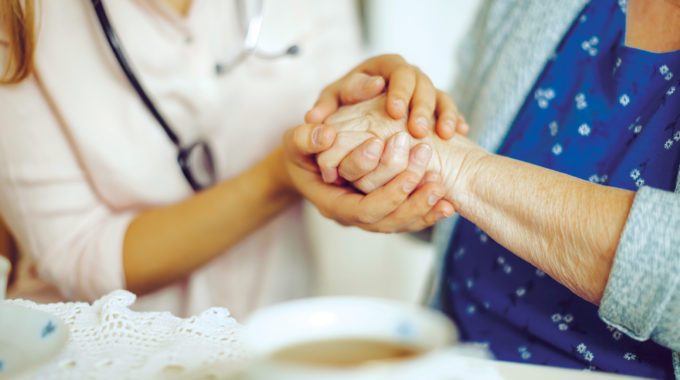 Profiteering: Patient-Centered vs. Profit-Driven Hospice Care – Part 1
1.

Profiteering: Patient-Centered vs. Profit-Driven Hospice Care – Part 1
TIME TO EDUCATE, ADVOCATE AND ACT TO PRESERVE THE LEGACY OF HOSPICE
---
---
Hospice patients are among the most vulnerable in healthcare today. As they face the end of life, their highest priority is to live their final days as comfortably as possible in familiar surroundings. Yet considerable research indicates that the for-profit hospice movement, which today has grown to represent two-thirds of the nation's hospices, has a significantly different priority: their bottom line.
This profit motive is having a negative effect on the quality of care that patients using for-profit hospices receive, and it is also adversely affecting the hospice movement's ability to prepare for the future. According to a study published in the Journal of the American Medical Association (JAMA), for-profit hospices are less likely to provide staff or physician education or to conduct research.1
The National Hospice Cooperative has compiled the most salient data points from the in-depth research of several major organizations, including The Washington Post, The New York Times, The New England Journal of Medicine, JAMA, and the U.S. Department of Health and Human Services Office of Inspector General. All research points to significant differences between not-for-profit and for-profit hospices in the areas of patient care, breadth of services, staff training, physician education, and clinical research.
While not-for-profits follow the "compassionate care" tenet of Dame Cicely Saunders, founder of the hospice movement, for-profit hospices are beholden to shareholders who expect financial remuneration.
The research indicates that compassionate, quality care is getting lost in this profit-driven atmosphere, particularly evident when reviewing these major findings at the for-profit hospices:
A higher live-discharge rate – the number of patients leaving hospice before dying.2
Reduced access to nurses.3
A narrower range of services in such areas as pain management and bereavement support.4 5
Less training for hospice care providers.6
Less support for research to improve quality.7
Larger numbers of patients in nursing homes and assisted living facilities rather than at home, indicating a reliance on these facilities to provide daily support, which saves the for-profit hospice money.8
The negative news coverage generated by the studies that have identified these discrepancies affects all hospices, eroding the trust patients and families have in the overall hospice model of care. It is time for the not-for-profit hospice community to lead the way in educating providers, patients and families about the value of hospice care for both individuals and communities, to advocate for greater transparency and accountability, and to take action to ensure the best possible experience for all patients at the end of life.
This paper is the second in a two-part series focused on the effects of the profit motive in hospice care. Part 1 discussed the negative consequences of the Medicare Hospice Benefit structure, and whether it is a viable method of funding hospice care. Part 2 explores the impact of the for-profit motive on quality care, staff and physician education, and research.