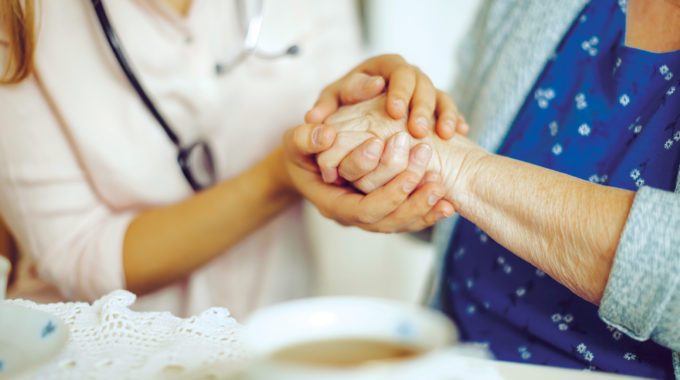 Profiteering: Patient-Centered vs. Profit-Driven Hospice Care – Part 4
4.
Profiteering: Patient-Centered vs. Profit-Driven Hospice Care – Part 4
RESEARCH FINDINGS ON PATIENT CARE QUALITY
---
Less Training for Hospice Care Providers
Other tactics for reducing expenditures at the for-profit hospices, according to the research, included hiring fewer professionally trained staff members, recruiting new graduates who would work for lower pay, and not offering on-site clinical training for hospice and palliative medicine physicians.23 24 Not-for-profit hospices were more likely to serve as training sites for hospice care providers than for-profit hospices, which has long-term implications for patient care.25
The nation is currently facing a shortage of approximately 12,000 hospice and palliative medicine physicians, and just 180 fellows are graduating in this field annually – not enough to replace the number of retirees.26 At just 31 percent of the total number of U.S. hospices, not-for-profit hospices cannot shoulder the burden of on-site clinical training alone,
given the need for an even larger hospice workforce in coming years.27
Less Support of Research
to Improve Quality
As the hospice field grows, the need for research also expands – specifically to ensure ongoing quality improvement. Studies indicate that for-profits are less likely to conduct research for publication than not-for-profits,28 and as with clinical training, this places a significant financial and coordination burden on the not-for-profits hospices to continually seek the best ways to provide end-of-life care.
Larger Numbers of Patient in Nursing Homes, Assisted Living Facilities
Home-based hospice care is typically more expensive to provide than care given in a nursing home or assisted living facility.29 First, home-based care requires more travel time on the part of the hospice staff.30 Second, the staff of the nursing home or assisted living facility often provide some of the primary support for a patient's personal care needs, relieving the hospice provider of that kind of work.31 Research shows that, to maximize revenue, for-profit hospices tend to recruit patients in nursing homes and assisted living facilities and to provide less home-based care than the not-for-profit hospices.32 Once again, this puts the burden on the not-for-profits in the field to provide the more complex, expensive care, while also shouldering greater responsibility for staff and physician training and clinical research.